Stormtrooper Armour Glue Gun with two Glue Sticks
---

£ 8.99

€ 9.89

$ 11.69
---
NUMBER ONE SUPPLIER OF STORMTROOPER ARMOUR
---

---
Product code: JR 2581
Low Cost Postage Worldwide
ADD TO CART
Product Details
Stormtrooper Armour Glue Gun with two Glue Sticks
If you are gluing Armour Tags and Armour Parts together, you will require a hot glue gun.
This is a 10W Glue Gun with a pistol grip and trigger control, wire stand and a BS approved U.K. 3-pin plug.
The trigger controls the flow of glue and is supplied with two (2) standard glue sticks, (6mm).
Related Products: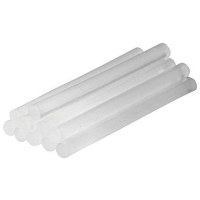 ---