Stormtrooper Canvas Belt - NEW
---

£ 24.99

€ 27.49

$ 32.49
---
NUMBER ONE SUPPLIER OF STORMTROOPER ARMOUR
---

---
Product code: JR 3172
Low Cost Postage Worldwide
ADD TO CART
Product Details
Professional Stormtrooper Canvas Belt - Heavy Duty - White
We are very pleased to present to you the long awaited Stormtrooper Canvas Belt.
No need for plastic straps anymore. Be 100% confident in the heavy duty 3 1/2 inches wide x 53 inches Long Canvas belt in White.
This belt is supplied in one size and can be adjusted with the long heavy duty velcro already attached. The belt has also been double stitched to be as close as the original as possible.
We have also installed a plastic strip within the belt to eliminate sagging from the Holster.
Available in one size
Related Products: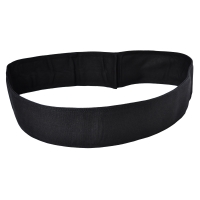 ---