Stormtrooper Gloves Exclusive to Stormtrooper-Costumes.com
---

£ 13.99

€ 15.39

$ 18.19
---
NUMBER ONE SUPPLIER OF STORMTROOPER ARMOUR
---

---
Product code: JR 3181
Low Cost Postage Worldwide
ADD TO CART
Product Details
Professional Stormtrooper Gloves - Black - Exclusive to Stormtrooper-Costumes.com
These are a probably the best Stormtrooper Gloves ever created. Made with black thermal management stretch fabric throughout with Velcro sewn onto the rear for your Hand Armour.
No need for elastics or velcro straps anymore. Be 100% confident in the heavy duty 65mm wide x 50mm high, loop black velcro sewn onto the back of your glove, ready for your hand armour plate.
The glove covers the wrist over or under your bodysuit exactly as you would want.
Available in one size
SUPPLIED WITH OPPOSITE SIDE WHITE ADHESIVE HOOK VELCRO FOR YOUR ARMOUR HAND PLATE (NOT INCLUDED)
Related Products: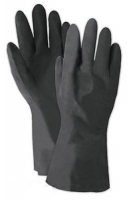 ---