News
Stormtrooper Mirror Lenses 02/05/2018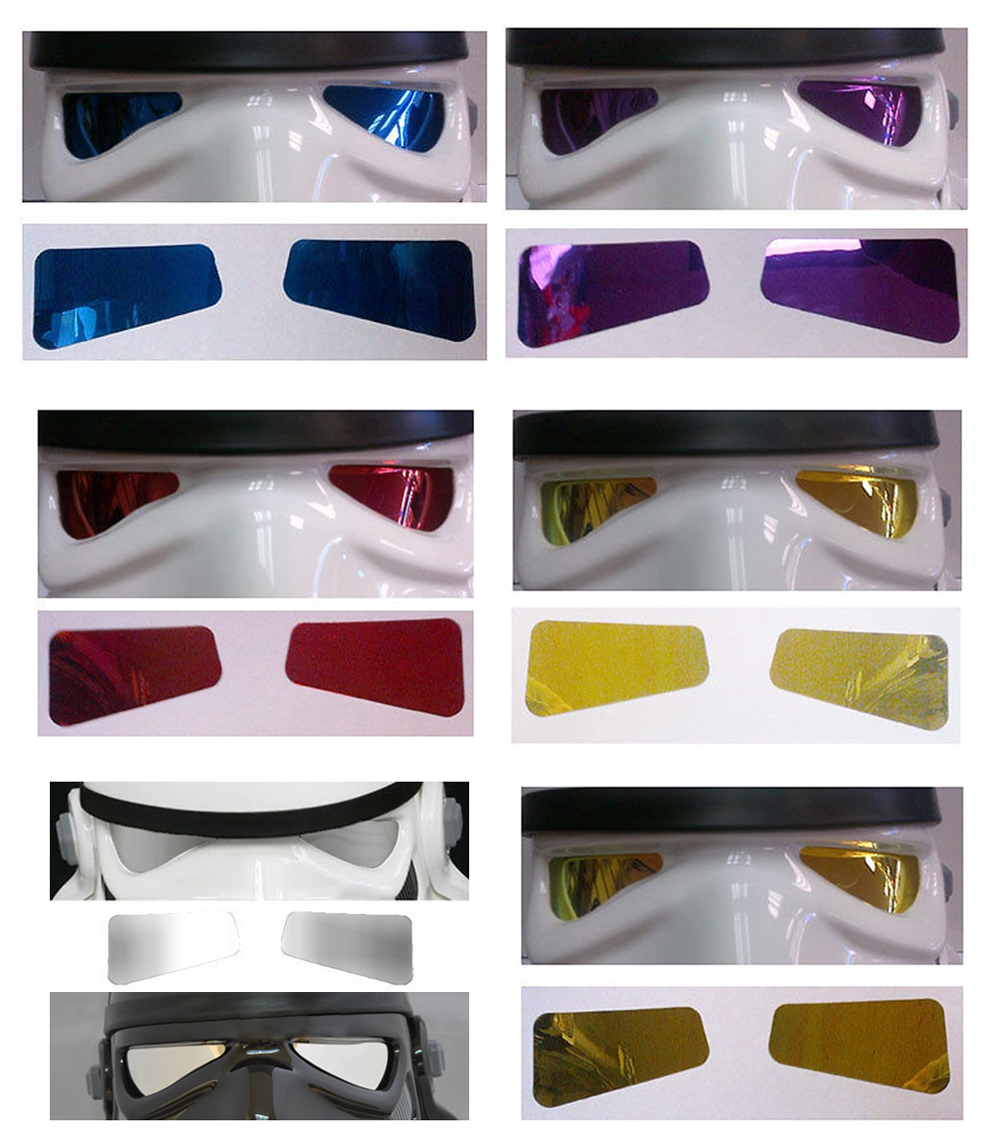 Finding the right lenses for your Stormtrooper helmet can be very difficult. Jedi-Robe offers purpose made replacement Stormtrooper Helmet Mirror Film Lenses which are fun and great value for money.

The lenses will fit most helmets and can be glued or taped into position. They are simple to trim and install. From the inside, they are clear and easy to see through.
Our Mirror Film lenses are available in 6 colours; Blue, Purple, Red, Yellow, Silver and Gold. They are priced at £4.99 a pair and you can find them here.
Can't decide on a colour, or want to change your Stormtrooper helmet with your mood?
Why not try our special offer 5 pack including red (which is great for Inferno Squad helmets), blue, gold, yellow and purple. Only £15.99 available here.