Stormtrooper-Costumes.com Customer Reviews
Star Wars TIE Pilot costume review by Lee 23/08/2019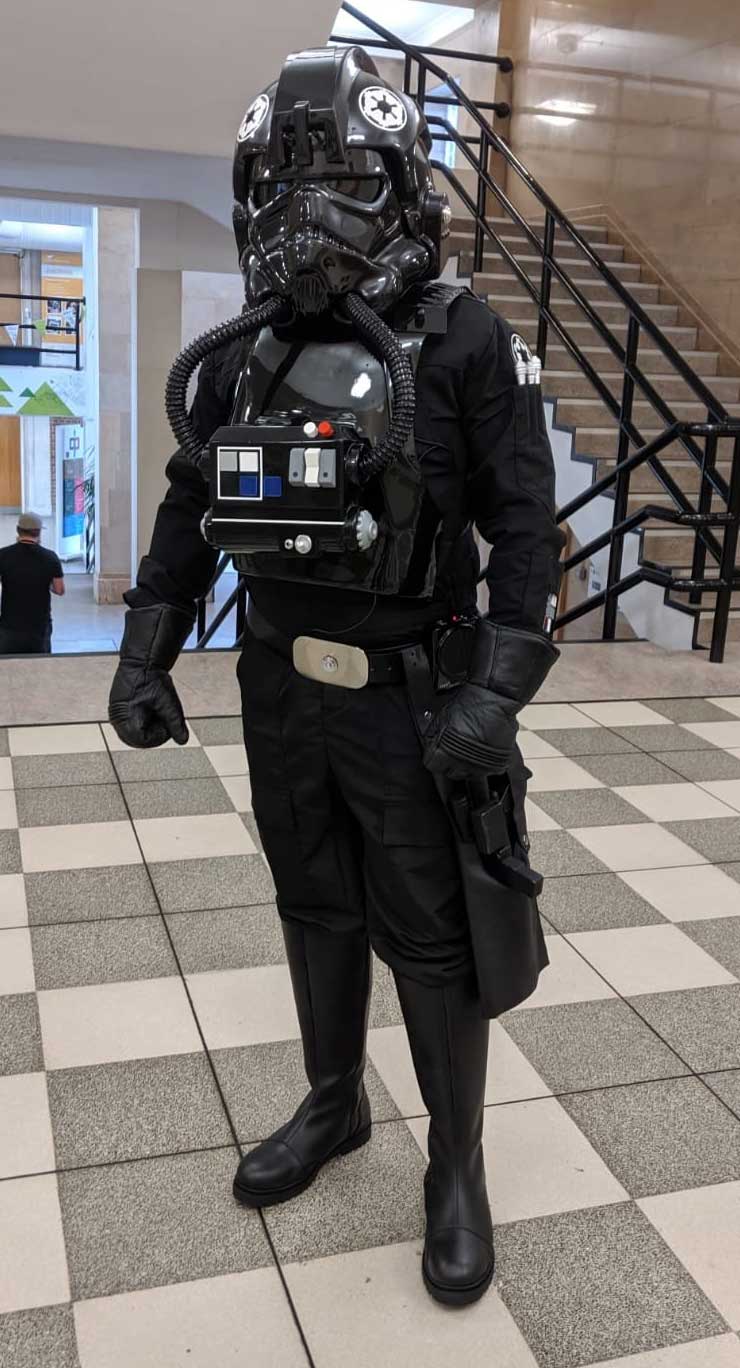 Dear Jedi-Robe,
I wanted to write a review for you all to use on your website and/or Facebook page, as in my opinion, Great Service is never rewarded, whereas people are all to quick to complain.
I took delivery of Jedi-Robe's complete Tie Pilot armour package today, and would like to Thank Wayne, Erika, and all at Jedi-Robe for what has been one of the nicest shopping experiences I have had for a long time.
After placing my order, the team at Jedi Robe, have been in regular contact, and only too happy to answer any of my MANY questions whilst waiting for the suit components to come together. As a regular on a number of troops, I was eager to get the suit, and I can honestly say that the team at Jedi Robe felt as genuinely invested in my armour arriving as I was.

The quality of the suit when it did arrive is nothing short of excellent, and was packaged with the utmost care & attention, even down to a an instruction booklet sent through with FAQ's and tips. I am blown away with the finished article.. its even better than I'd hoped.

It's been a pleasure dealing with all at Jedi-Robe, and they will certainly be getting more of my business in the future, and will be my first recommendation to any future troopers.

Thank you all again.

TI-7503... ( Lee Mahon )