News
Stormtrooper Shop Costume Group Profiles 11/07/2017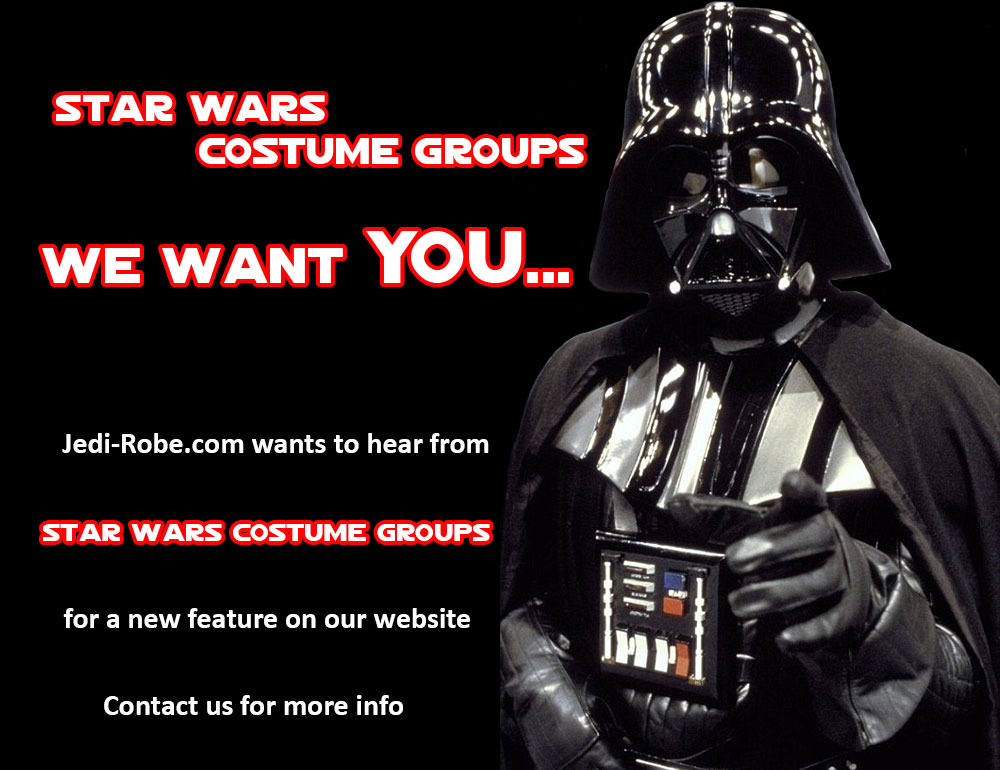 Are you in a Star Wars Costume Group?
We want to hear from YOU....
Jedi-Robe.com and The Stormtrooper Shop are looking to showcase the fantastic work that Star Wars Costume Groups do around the world.
As well as being a fun opportunity to cosplay, many groups raise funds for a variety of charities.
We get a lot of enquiries from customers about wanting to join a costume group, so if you are looking to raise your profile or get new members, please get in touch!
For more information, please contact us here with the subject heading "Costume Group Profile".
The only requirement is that your group includes Star Wars costumes.
Thank you for all your hard work and MTFBWY....