SPECIAL OFFER Stormtrooper / Sandtrooper Pauldron - Triple Pack - Orange/White/Black
---

£ 89.99

€ 98.99

$ 116.99
---
NUMBER ONE SUPPLIER OF STORMTROOPER ARMOUR
---

---
Product code: JR 3594
Low Cost Postage Worldwide
ADD TO CART
Product Details
Stormtrooper / Sandtrooper Pauldron - Triple Pack - Orange/White/Black

Used by Stormtroopers, Shadowtroopers and Sandtroopers, a pauldron is a piece of coloured armour worn over the right shoulder to denote rank.
Orange is worn by Squad Leaders.
White designates a Sergeant.
Black is for a Private.
This triple pack includes all three colours, perfect for adding an extra touch to your armour or if you own more than one suit.
Each pauldron is made from high quality vinyl, with a ribbed collar and attached under the arm with an adjustable strap and riveted neck popper.
The StormtrooperShop says: The perfect addition to spruce up your armour....
Related Products: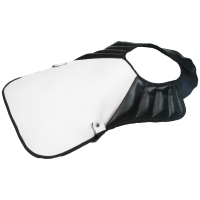 ---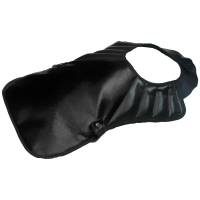 ---