News
Star Wars Stormtrooper Armour Anniversary Sale 21/01/2019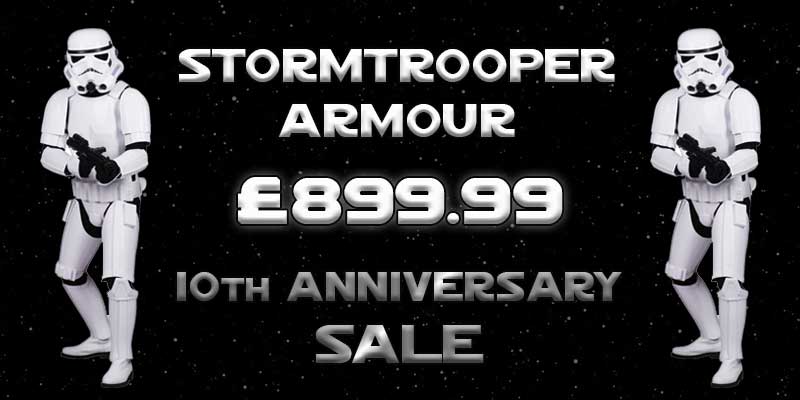 Our London Store celebrates its 10th Birthday in 2019.
To mark this very special year for us, we are delighted to offer our Complete Stormtrooper Armour at the sale price of £899.99.
Keep an eye out for other amazing offers and flash sales on Stormtrooper Parts and Accessories thoughout the year.

Our Stormtooper Armour is fully strapped and ready-to-wear and includes the following:
All Armour Parts - Strapped and ready-to-wear
Helmet - Fully assembled with flat grey lenses and internal head support foam.
Bodysuit - Black one-piece thermal bodysuit with double zipper
Balaclava - Soft black cotton
Neckseal - Ribbed collar with cotton apron and hook and loop closure
Gloves - Soft cotton with attached hook and loop for your hand armour plates
Boots - White ankle boots
Holster - Designed for your E-11 blaster
Blaster - Replica E-11 blaster prop