STORMTROOPER HELMET - Original Replica - Movie Accurate
---

£ 249.99

€ 274.99

$ 324.99
---
NUMBER ONE SUPPLIER OF STORMTROOPER ARMOUR
---

---
Product code: JR 2569
Low Cost Postage Worldwide
ADD TO CART
Product Details
STAR WARS - EPISODE IV - A New Hope - STORMTROOPER HELMET
Original Replica - Movie Accurate
Made in the UK from the original moulds, a beautiful example.
SCALE 1:1 - FULL SIZE
EXACTLY AS SHOWN IN PICTURES
We present to you a beautifully made Replica Stormtrooper Helmet.
This Stormtrooper Helmet will NOT require assembling. Your Stormtrooper Helmet is probably the most important part of your costume, so we supply the Stormtrooper Helmet fully built with internal head support foam for added comfort.
This is a first class quality item and does not compare with other Stormtrooper Helmets available on the internet.
The Replica Stormtrooper Helmet has been made in the UK with Love, experience and the best materials.
No part of this beautiful replica has been imported, a true Shepperton replica.
The Stormtrooper Shop says: This Stormtrooper Helmet is for the serious collector. In 10 years this is the best we have seen, you will not be disappointed.
Related Products: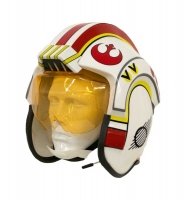 ---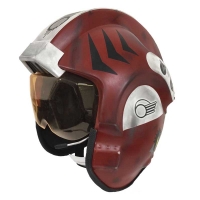 ---