News
Summer Stormtrooper Sale 2017 07/07/2017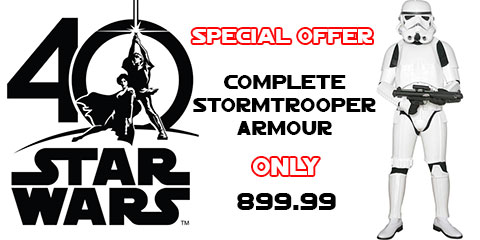 The Stormtrooper Shop are celebrating 40 years of Star Wars with this incredible offer
For a limited time only we are offering our Complete Stormtrooper Package for the fantastic price of only £899.99.
This package includes All armour parts, Helmet, Bodysuit, Neckseal, Balaclava, Gloves, Boots, E-11 Blaster and Holster - everything you need to serve the Empire.
Available in three sizes; Reduced, Standard and XL.