Star Wars X-Wing Pilot Helmet - Replica Luke Skywalker Red Five
---

£ 299.99

€ 329.99

$ 389.99
---
NUMBER ONE SUPPLIER OF STORMTROOPER ARMOUR
---

---
Product code: JR 4041
Low Cost Postage Worldwide
ADD TO CART
Product Details
Star Wars X-Wing Pilot Helmet - Replica Luke Skywalker Red Five
Replica armour and helmets take 7 - 10 days to prepare
The iconic image of the Rebellion against the might of the Empire, Stormtrooper-Costumes.com proudly presents Luke Skywalker's Red Five X-Wing helmet.
Beautifully handmade in ABS plastic with red and yellow mohawk detailing, Rebel insignia decals, see-though yellow visor, microphone tip and chin strap.
Our Red Five X-Wing Pilot Helmet does not require assembling, and is supplied with internal head support foam for comfort.
Perfect for display or wearing.
Related Products: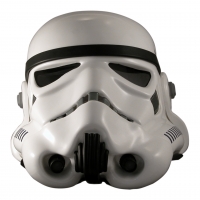 ---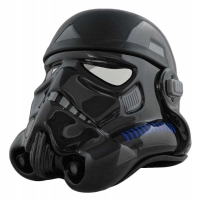 Shadowtrooper Helmet - Black
PLEASE NOTE: This item may take up to 10 days to dispatch.
Made in the UK from the original moulds, a beautiful example.
---